Dental Care in Yorkton, SK
At Divine Dental Center in Yorkton, SK, our patients are the priority, which is why we've built a team of dental professionals who are highly knowledgeable and compassionate. We pride ourselves on our gentle approach, achieving a dental visit that is stress-free. We are pleased to be able to provide complete oral care for the whole family, from pediatrics to orthodontics and beyond. Some of our services include but are not limited to, fillings, root canals, crowns, bridges, Invisalign, implants, extractions, and whitening. We are currently accepting new patients and offer emergency visits. For more information regarding our services or to schedule your appointment, please contact our friendly staff at Divine Dental Center today!
Routine Exams and Hygiene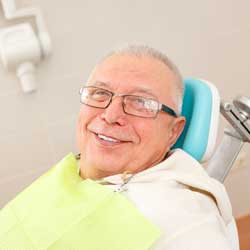 If you need a dental cleaning or routine dental appointment, look no further. We provide thorough cleanings, complete with professional flossing, tooth scaling, tooth polishing and debridement. We provide thorough cleanings, complete with tooth scaling, tooth polishing, debridement as well as intra oral and extra oral cancer screenings.
Fillings, Root Canals, Crowns and Bridges
We know that regardless of how often you brush and floss, cavities and broken teeth can still happen. Using highly specialized equipment, we are able to detect and address cavities before they become big problems. Crowns fit over your teeth and are used for filling gaps if you have missing or damaged teeth. Bridges also fill gaps by forming a "bridge" between your other teeth.
Implants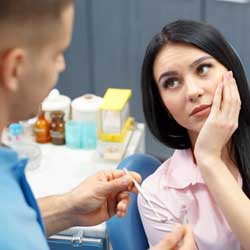 Whether you were born without a tooth or you lost a tooth while playing a sport, our team offers dental implant options that will help you look and feel your best. Dental implants are prosthetic teeth that are connected to your jaw bone during a painless procedure right here in our office.